Wine chosen according to your taste
Winc Review - UPDATED Sep 2023
Advertiser Disclosure
Top10SubscriptionBoxes.com is an independent website supported by referral fees of certain sites ranked on this site. Our site receives compensation from some of the subscription box sites whose products we present here. Compensation we receive impacts the ranking of the products. Other factors such as quality of the products, our own opinions etc. may impact the ranking as well. Top10SubscriptionBoxes cannot and does not present information about every subscription box available for purchase.
Close
When we began our research for this Winc review, we had no idea that this wine club is unlike any other wine club nowadays. Not only do they deliver wines made all over the globe, they're also winemakers themselves.
Winc wine club, formerly known as Club W, was founded in 2012. Today, Winc is headquartered in Los Angeles and run by co-founders Xander Oxman and Brian Smith, as well as members of their team. They're dedicated to providing the finest wines to their customers.
Winc is the first wine club that sends wines according to your personal preferences. They respect their customers' tastes and opinions and are doing their best to make the whole grape-to-glass process as enjoyable as possible.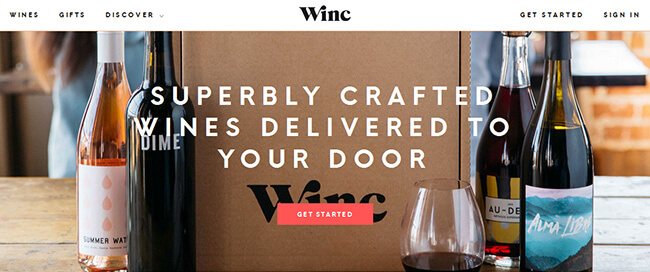 Wine Selection & Quality
Winc is much more than your typical wine club. The people at Winc want to bring winemaking and the art of enjoying wine closer to their customers. In cooperation with experienced sommeliers and renowned winemakers, they're dedicated to removing the veil of mystery and snobbism frequently associated with the world of wines. Winc is here to show that the extraordinary spectrums of wine flavors aren't reserved just for the rich and blue-blooded.
Each customer gets personalized deliveries, tailored in accordance with their taste. Before signing up for Winc wine delivery, you take a quiz that helps Winc choose something special for your palate.
An excellent selection of wines from all over the world is waiting for you in the cellars of Winc wine club. First-class vintages are available to all members at affordable prices. Winc wants to make wine drinking a warm and lovely tradition, not a tiresome struggle of wondering whether you can afford to treat yourself with a bottle of superb wine once in a while.
Winc's wine card introduces various winemaking gems. The offer is very rich and colorful, varying from Californian Chardonnay and South African Cabernet Sauvignon to French Champagne. Partners of Winc wine club are some of the best wineries from Chile, Argentina, South Africa, Spain, France, and New Zealand. A significant part of Winc's wine list belongs to their winery and their partners from California. Winc has chosen to focus on small lots in order to bring the finest wines to their customers. They prefer smaller, artisan wineries that focus on quality rather than quantity. Ordering from Winc is simple, enjoyable, and free of the pompous atmosphere typically connected with elite wine clubs.
You can join Winc's Select Membership Program if you want experts from Winc to make a personalized selection for you every month. As a Winc Select member, you receive at least 3 bottles of premium wine chosen by professionals from Winc wine club. While the experts are in charge of handpicking the wines, you can decide on the red-to-white ratio yourself. For example, you can get 4 reds, 4 whites, 3 reds and 1 white, 3 whites and 1 red or 2 of both. Winc Select Membership is free and you can cancel it anytime you want.
If you opt for a membership, exciting new wines that suit your preferences are delivered to your home every month unless you decide to skip a delivery. Skipping or canceling orders comes free of charge and can be done whenever you want by calling Member Service or via live chat.
It is important to note that you can order from Winc even if you are not a member. In that case, the minimum order is 1 bottle. However, keep in mind that members get discounts and save cash on shipping.
Speaking of shipping, Winc is currently unable to deliver wine to addresses in all 50 US states. Due to alcohol shipping restrictions and related limitations, Winc does not ship to Alaska, Alabama, Arkansas, Delaware, Hawaii, Kentucky, Michigan, Mississippi, Oklahoma, Rhode Island, South Dakota, and Utah.
What Makes Winc Different
The owners and employees of Winc are passionate wine lovers and winemakers. They offer you a unique chance to get superb wines from small lots in California, Portugal or Australia, among other countries. They're real wine enthusiasts and prefer small wineries over mass-produced wines.
There's a huge collection of blogs about wine, winemaking, vintners, and everything you need to know about wine on their website, which is great for people who are interested in finding out more about wine.
In addition to the wonderful blogs for wine education, there's also a colorful palette of recipes for meals that perfectly match with the wines you order. There's a wide range of various dishes, from appetizers and main courses to desserts. Winc offers a separate section of recipes for vegetarians or all those who like to avoid meat.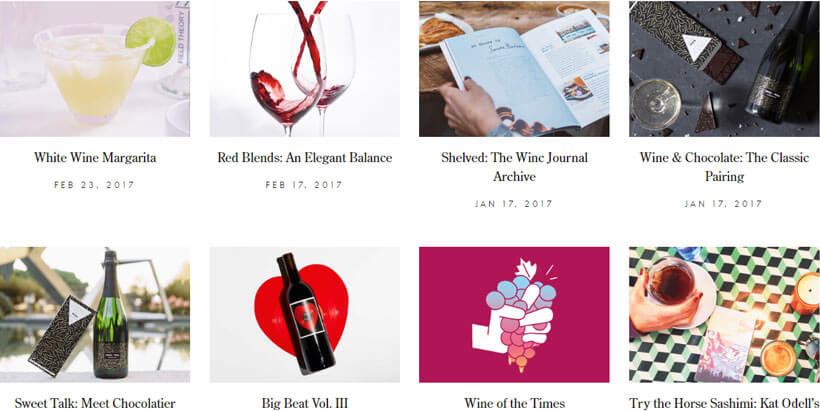 Gift Options
There's no better way to show someone how much they mean to you than to surprise them with a bottle or two of extraordinary wine. Winc wine clubs can help you with that. You can choose between gift cards and gift boxes. To determine what option is best for you, you can try both and see what's more appropriate for the special wine lovers in your life.
Gift Card
Winc gift cards are very convenient if you know that your loved ones enjoy wine but are not sure what type would be perfect for them. You can choose any amount above $60 and the recipient will be able to use it to purchase wines from Winc or become a club member. Gift cards can be delivered by mail or email, followed by your personal message to the recipient.
Gift Box
Gift boxes are a magnificent way to say thank you or congratulate someone. Winc gift boxes are very creative, valuable, and above all, diverse. You can send your beloved wine lover a bottle of superior wine accompanied with a box of delicious chocolate or caramels, two bottles of premium vintages or even 4 boxes of wine with wine accessories. All gifts are delivered in beautiful gift boxes with a personalized note you can write yourself.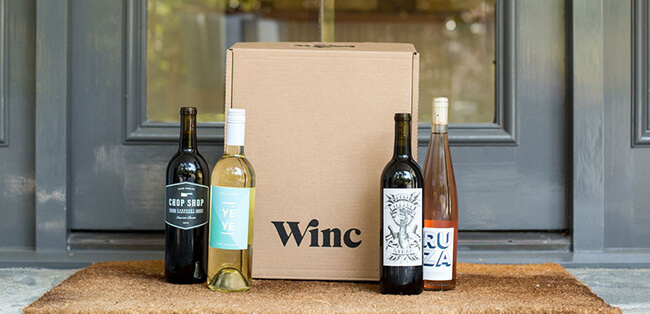 Pricing
One of the greatest advantages of Winc wine club is the fact that they're affordable. They offer high-quality wines that range from $13 to $40 per bottle. As previously mentioned in this Winc review, there is no membership fee, which is always great news.
If you order as a member and receive 4 or more bottles a month, shipping is free and you only have to cover state taxes. Members who receive 3 bottles per month pay a $9 shipping fee per delivery. Non-members pay a $15 shipping fee for each delivery.
Price: $18.00
Shipping cost: 0
Ships from: United States
Ships to: United States
Customer Support
In case you need some information, want to make some changes to your order or cancel your Winc membership, you can call the customer support service from 6 a.m. to 5 p.m. Pacific Time Monday through Friday. There's also a live chat that's even available on weekends, from 7 a.m. to 4 p.m. Pacific Time.
Additionally, you can always check the Help section on their website, which also contains answers to some of the most commonly asked questions.
The company's Terms and Conditions are transparent and can be found on the website as well. This section is very informative, especially if you want to join a wine club for the first time.
If you're not in a big hurry, you can also write Winc an email or a letter.
Winc Pros And Cons
To make sure Winc meets all your standards and expectations, it is important to know its biggest advantages and disadvantages. With a short overview of its pros and cons, you can easily decide if Winc is the right company for you.
Pros
Personalized wine deliveries for every customer
Rich offer of domestic and imported wines
Finest red, white, and sparkling wines, as well as champagnes
Great variety of gifts
Cons
No option to receive shipments bi-monthly or quarterly
Service available in only 38 states
Bottom Line
Writing this Winc review made us realize that it's possible to be unique and successful at the same time. Winc is much more than a wine club, it is your personal sommelier devoted to choosing premium wines that are perfect for you personally. With Winc, you can discover mouthwatering flavors of small lot wines from all over the world. You can order as many bottles as you want every month, no limitations. And the most important thing, these wines aren't reserved for the upper class since premium wines from Winc are quite cheap.