Award-Winning Wines At Great Prices
Tour Guide Wines Review - UPDATED Jun 2023
Advertiser Disclosure
Top10SubscriptionBoxes.com is an independent website supported by referral fees of certain sites ranked on this site. Our site receives compensation from some of the subscription box sites whose products we present here. Compensation we receive impacts the ranking of the products. Other factors such as quality of the products, our own opinions etc. may impact the ranking as well. Top10SubscriptionBoxes cannot and does not present information about every subscription box available for purchase.
Close
Based in California, Tour Guide Wines has been on the market since 2001. It was founded by WX, formerly known as Winery Exchange, which is one of the top 30 US wine companies according to Wine Business Monthly. Formerly known as the Revel Wine Club, Tour Guide Wines is now offering gifts, custom wine subscription boxes and much, much more.
Unlike many other wine clubs in the country, Tour Guide Wines does not primarily cater to wine connoisseurs with expensive tastes. It was designed with all wine lovers in mind and it offers handcrafted and award-winning wines at prices virtually everyone can afford.
While the club mostly focuses on California wineries, you can get wines from halfway across the world as well. Keep reading this Tour Guide Wines review to learn more about the wines on offer, membership rules, pricing, and more.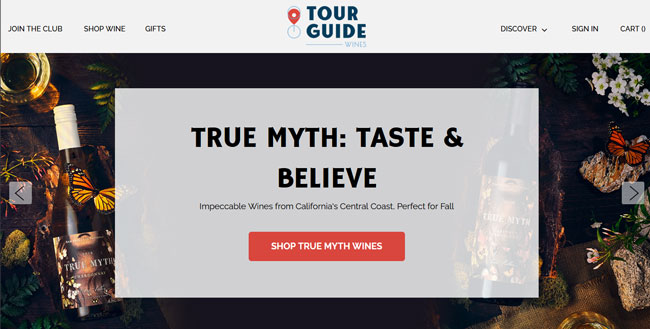 Wine Selection & Quality
With more than 80 different wines in its online shop, Tour Guide Wines has quite an impressive selection. It features a dozen varietals and over 30 brands. You can opt for wines from California, Oregon, Washington, Australia, and New Zealand.
The selection includes bottles from the cellars of some of the top winemakers in the world and you can experience the unique flavors of more than 25 multi-award-winning wines.
Aiming to satisfy different tastes, the club offers reds, whites, and a couple of rosés. More precisely, you can get Cabernet Sauvignon, Chardonnay, Malbec, Merlot, Moscato, Petite Sirah, Pinot Grigio, Pinot Gris, Pinot Noir, Red Blend, Riesling, Rosé, Sauvignon Blanc, Syrah, White Blend, and Zinfandel.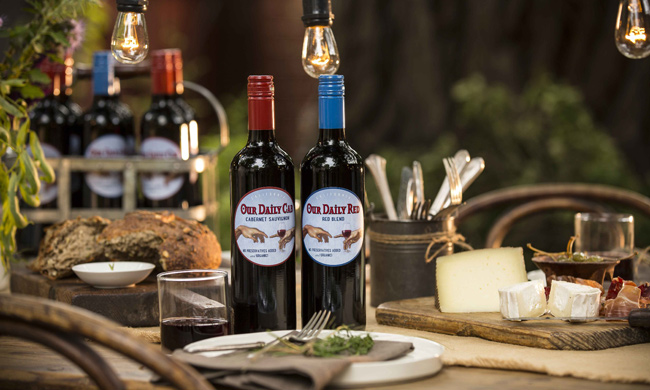 Some of the featured brands include Jamieson Ranch Vineyards, Bread & Butter, Chronic Cellars, and Jelly Jar. For customers with unique preferences, Tour Guide Wines offers all-natural, organic, sulfite-free, gluten-free, and even lower-calorie wines.
If you want to try out the wines before you become a member, you can purchase bottles of your choice individually, commitment-free. You can browse the selection by color, varietal, region, brand, sweetness level, and price and get wines that perfectly suit your desires. Should you decide to join the club, you get to create your own custom wine club and decide on all the key aspects of your membership.
Your Custom Wine Club
As a member, you have your wines curated by the Tour Guide Wines team in accordance with your preferences. You can decide what kinds of wines you want to get, how many bottles you want to get per delivery, and how often you want to have your wines delivered.
When signing up, the first step is choosing from 3 categories: All Wines, Organic, and Organic & Sulfite-Free. This decision determines how much your deliveries are going to cost. If you want to try out all the different wines the club has on offer, you pay a bit more than when you limit your choice to organic or organic and sulfite-free options only.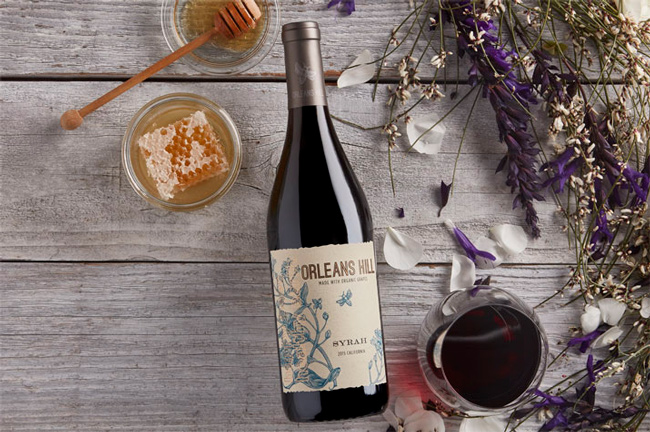 With the All Wines option, you can get 3, 4, 6 or 12 bottles per delivery. The Organic option brings you 4, 6 or 12 bottles in every shipment. Finally, the Organic & Sulfite-Free option provides 6 or 12 bottles per delivery.
Once you decide on the category and the number of wines in your deliveries, you can state your wine preferences. If you opt for All Wines, you can get all whites (plus occasional rosés), all reds, and both reds and whites. The Organic option brings you all reds or reds, some whites, and occasional rosés. If you want your wines to be both organic and sulfite-free, you can only get reds.
We have come to the last step of creating your custom club. All that is left for you to decide is how often you want your wines to be delivered. You can opt for monthly, bi-monthly, and quarterly shipments.
What is good to know is that you can skip a shipment or change the scheduled delivery date of an upcoming shipment whenever you wish. You can make changes online, directly through your Tour Guide Wines account.
You can cancel anytime you like as well. You just need to get in touch with the support staff via phone.
What Makes Tour Guide Wines Different
Like we mentioned at the beginning of this Tour Guide Wines review, one of the unique features of this club is that it makes good wine available to everyone, not only those with deep pockets. As a member, you can get wines that have won more than a few awards for less than $10 per bottle. Plus, every bottle comes with a satisfaction guarantee, so you can get a replacement or a refund if you do not absolutely love it.
The club's wine selection is curated by a team of experts who are winemakers themselves. You can learn more about the team on Tour Guide Wines's website and get to know the interesting people who are doing their best to enhance your experience.

If you are looking for some exciting wine facts, tips, and tricks, you can browse the Tour Guide Wines blog, read the latest news and interviews with winemakers, and get some great pairing advice. The company's site further features a recipe section where you can learn how to make gourmet dishes that go perfectly with different varietals.
Although you do not have to be a member in order to enjoy Tour Guide wines, joining the club does come with various perks. You get to enjoy members-only discounts, you gain exclusive access to the latest promotions, and you get to be among the first to try out new wines.
If you happen to be passing through Paso Robles, California, there is one special membership perk that you may want to take advantage of. As a Tour Guide Wines member, you get VIP access to the company's tasting room and tastings are on the house.
Gift Options
When choosing a thoughtful gift for a wine lover, you have 4 distinct options at your disposal.
First, you can opt for a wine club membership. The process is the same as when you sign up yourself. You simply provide your friend's address instead of your own. In some states, you need to provide the gift recipient's birth date as well, as it is important that the person is 21 or older.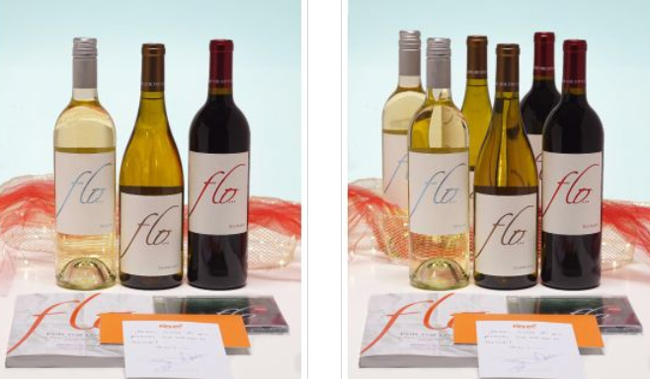 Second, you can pick any wine or wines from the company's online shop and send your picks along with a handwritten note, which is included in the delivery free of charge. This is a great solution if you know exactly what your friend loves.
If the gift recipient likes trying out new flavors and you want experts to handpick the wines for you, you can opt for a gift basket or a gift bundle. As we are writing this Tour Guide Wines review, there are about a dozen different baskets and bundles including between 2 and 12 bottles.
Finally, in case you want the gift recipient to choose the wines independently, you can purchase an electronic gift card in a denomination of your choice. Gift card values range from $25 to $250.
Club Membership & Pricing
With Tour Guide Wines, there are no signup, membership or cancelation fees. You only pay for the wine you enjoy plus potential shipping costs and taxes. As mentioned before in this Tour Guide Wines review, the pricing is quite affordable and even the most expensive wines do not go over $25 per bottle. Now, let us get more specific and see how much your deliveries cost depending on what you opt for.
If you choose the All Wines option, you get your wine for $12 to $13 per bottle. That is, you pay:
$39 per delivery if you receive 3 bottles;
$52 per delivery if you receive 4 bottles;
$75 per delivery if you receive 6 bottles;
$144 per delivery if you receive 12 bottles.
In case you want to get organic wines only, the price is exactly $9 per bottle. That means that your deliveries cost:
$36 if you order 4 bottles;
$54 if you order 6 bottles;
$108 if you order 12 bottles.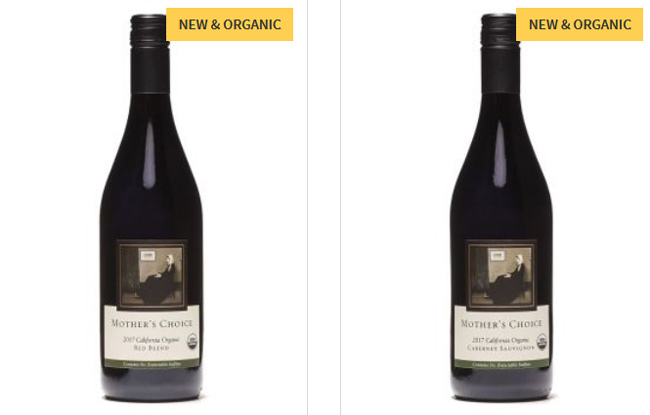 Finally, if you choose to receive organic and sulfite-free wines, you once again pay $9 per bottle, which translates to:
$54 per delivery if you get 6 bottles;
$108 per delivery if you get 12 bottles.
If you are ordering as a guest and handpicking your wines from Tour Guide Wines's online shop, you can expect to pay $11 to $25 per bottle. Members get to save 15% on individual wine purchases.
Finally, gift baskets and bundles cost between $18 and $145. They do not come with members-only discounts since their prices are already up to 20% lower than their retail values.
The club ships to 35 US states. It does not deliver to Alabama, Arkansas, Delaware, Indiana, Kentucky, Louisiana, Mississippi, New Jersey, North Dakota, Oklahoma, Rhode Island, South Carolina, Utah, West Virginia, and Wyoming.
Shipping comes free of charge with continental US orders including 12 or more bottles. If you order 1-11 bottles, you pay a $10 shipping fee per delivery if you live in the continental US. Alaska and Hawaii shipments never come with free delivery and shipping fees range from $35 to $85 for orders including 1-12 bottles. Extra charges apply to larger orders.
Price: $14.00
Shipping cost: 0-$85+
Ships from: United States
Ships to: United States
Customer Support
If you need some help, you can get in touch with Tour Guide Wines's support staff via phone or email or by filling out the form on the Contact Us page of the company's website. The staff is available to assist you Monday through Friday, from 9 AM till 5 PM PST.
Unfortunately, the service does not offer 24/7 live support. Funnily enough, it does encourage you to write a letter and send it to its headquarters in Novato, California. If you are one of the rare fans of snail mail, you can make use of this option as well.
In case you need some questions answered outside the company's office hours, you can find quite a lot of useful information in the FAQ section of the Tour Guide Wines official website.
Tour Guide Wines Pros & Cons
To make sure Tour Guide Wines meets all your standards and expectations, it is important to know its biggest advantages and disadvantages. With a short overview of its pros and cons, you can easily decide if Tour Guide Wines is the right company for you.
Pros
Over 80 distinct wines on offer
Dozen varietals
Organic, all-natural, sulfite-free, gluten-free, and lower-calorie options
25+ award-winning wines
No membership fees
Budget-friendly pricing
Commitment-free ordering
Lovely wine gifts
100% satisfaction guarantee
Free shipping for 12+ bottles
Cons
Ships to only 35 US states
Does not provide 24/7 customer support
Bottom Line
Finishing off this Tour Guide Wines review, we can simply reiterate that this club offers some of the best wines in the country at prices that are truly hard to beat. Whether you want to enjoy regular deliveries or simply need a couple of bottles of good wine to enjoy by yourself or send to friends, Tour Guide Wines can make it happen while helping you save some cash along the way. Its wine selection is vast and varied and there are a number of membership perks to look forward to. In a word, we can hardly think of anything not to love about this wine club that aims to please.