Top USA craft beer at your doorstep
The Craft Beer Club Review - UPDATED Sep 2023
Advertiser Disclosure
Top10SubscriptionBoxes.com is an independent website supported by referral fees of certain sites ranked on this site. Our site receives compensation from some of the subscription box sites whose products we present here. Compensation we receive impacts the ranking of the products. Other factors such as quality of the products, our own opinions etc. may impact the ranking as well. Top10SubscriptionBoxes cannot and does not present information about every subscription box available for purchase.
Close
The Craft Beer Club is a beer club that hand-picks exceptional American craft beers and sends them to its members each month, right to their doorstep. This beer club chose to work only with American beers, produced all across the country. They ship anywhere in the contiguous United States, so if you, say, live in the east and are interested in tasting some excellent Seattle area beers, The Craft Beer Club can make it happen. Read this The Craft Beer Club review to find out if this beer club is the right choice for you.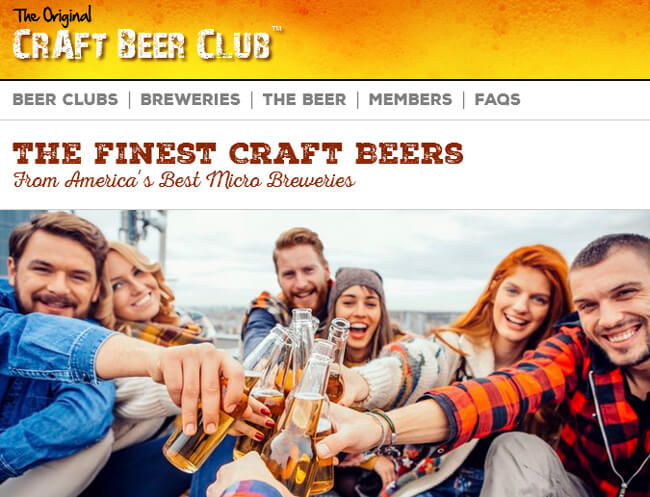 Beer Selection & Quality
As we already mentioned in this The Craft Beer Club, this club offers craft beer from all over the United States. The craft beer culture has been on a tremendous rise over the last few decades and the number of microbreweries in the country is the highest in the entire world. With such an amazing offer, it is getting pretty difficult to keep track of what's good. Fortunately, the folks over at The Craft Beer Club know their beer oh so well and they seem to be very passionate about bringing only the top craft beer available in the nation right now. So, when it comes to quality, you can count only on world-class, premium beers that meet the club's high standards.
The same goes for the selection of beers. The Craft Beer Club works with over 100 craft breweries from across the nation and offers all standard craft beer types, from IPAs to Porters and Stouts. Like most other beer-of-the-month clubs, there is a featured selection each month that is shipped to all subscribers. You get four different styles, three or six bottles each, and if there is a particular style you really don't care for, you can let the club know so they won't send it to you. Along with the beers, you get the monthly newsletter with all the info about the beer you just received, the breweries that produced them, and some general beer info.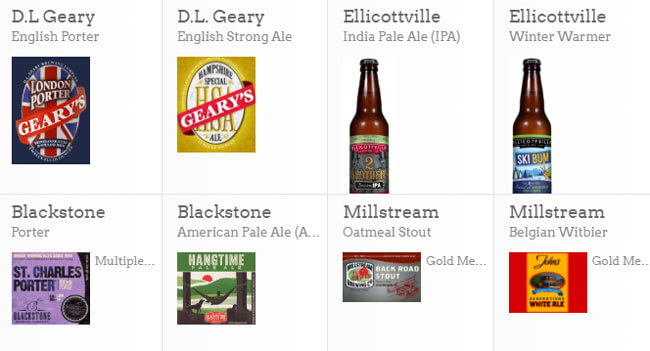 What Makes The Craft Beer Club Different
One of the things that makes The Craft Beer Club different is that it ships anywhere in the United States and sends beers produced anywhere in the United States. It's an amazing, exciting network they are creating between beer enthusiasts and beer professionals, united in their love for the beverage.
Another thing we noticed about this beer club is that they are not explicitly against canned beer. Many people who consider themselves craft beer enthusiasts wouldn't be caught dead drinking from a can, but the folks over at The Craft Beer Club believe that this particular form of beer packaging actually has its upsides and advantages over bottles, provided the manufacturer does it right, of course.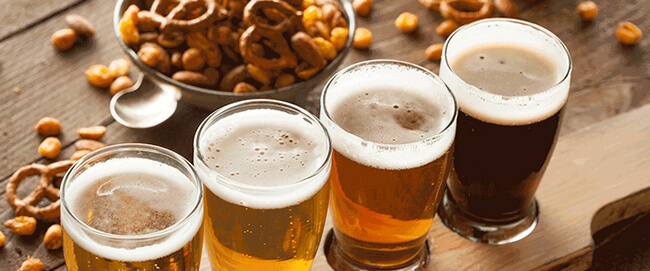 Some beer clubs charge a membership fee, usually quite modest, but still, a fee. You don't get that with The Craft Beer Club, which offers free membership and does not have a strict subscription term. You can cancel anytime you want – they will just stop charging you and sending you beer.
The Craft Beer Club is also quite flexible. As we said earlier in this The Craft Beer Club review, if you don't like a particular style of beer, they won't send it to you. If you still hate cans, they will skip a shipment on the months when their featured selection includes cans. You can even opt for cans only, in which case you will receive the beer quarterly.
Speaking of shipment, the great news is that it is completely free, always, which is definitely pretty amazing. Bear in mind, though, that this only applies to the contiguous United States and does not include Hawaii and Alaska.
Gift Options
A beer-of-the-month club subscription makes an excellent gift for friends and family who love beer. You can purchase a subscription and have it sent over to your friend, coworker, boss, boyfriend or girlfriend, parents, uncles, and so on. You can send 12 or 24 beers per month, once a month, bi-monthly or quarterly. It's entirely up to you. Along with the beer, the shipments include great bonus gifts like bottle openers, coaster collections, and 1-year subscriptions to Beer Connoisseur. The Craft Beer Club also allows you to send a cute greeting card to your gift recipient, which can be placed on top of the box or found inside. It can be a season's greeting, a birthday or anniversary card, a thank-you note or basically anything you want since they are completely customizable.
Club Membership & Pricing
Like we already said in our The Craft Beer Club review, this beer club does not charge any membership fees. In order to join, you simply pick the kind of subscription you want, using a rather simple form.
The prices change depending on the number of beers and shipments you opt for. The cheapest option is 12 beers per month (four styles, three beers each) and it costs $42 for an ongoing or a single-month shipment. Two shipments cost $84, three shipments cost $126 and come with a free bottle opener while four shipments cost $168. For five shipments you will have to pay $210, six shipments, which come with a free opener and coasters, cost $252, and 12 shipments, with both gifts and $25 off, cost $479.
The pricing rate is similar for the box with 24 beers (four styles, six beers each). The ongoing or one-month shipping of this box costs $79.80 and comes with a 5% discount, two shipments cost $159.60 and so on, up to the 12-month shipment, which costs $867.60 and comes with a 5% and $90 discount.
Price: $42.00
Shipping cost: 0
Ships from: United States
Ships to: United States
Customer Support
We were very pleased to learn that The Craft Beer Club pays as much attention to their customers as it does to their beer selection. Even though they have regular office working hours, meaning 8am-5pm Monday to Friday, they have an answering service that picks up as soon as the office closes, which means 5 pm sharp, and remains at your service until the office opens again the following day, at 8 am. The answering service is available 7 days a week. So, even though these are Pacific Standard Times (the company is based in California), someone will be there to answer whenever you call.
In addition to phone support, there is also an email you can use for ordering or making inquiries and there is the live chat option which is, unfortunately, only available during office hours (again, 8am-5pm PST Mon-Fri). Finally, there is a support form on their website you can use for any kind of questions and comments you might have.
The Craft Beer Club Pros And Cons
To make sure The Craft Beer Club meets all your standards and expectations, it is important to know its biggest advantages and disadvantages. With a short overview of its pros and cons, you can easily decide if The Craft Beer Club is the right company for you.
Pros
Free membership
Free shipping
Good flexibility
Good customer support
Easy ordering
Good selection of American craft beers
Cons
No imported beers
No custom brand selection
No reordering
Bottom Line
As you can see, the number of things we like about The Craft Beer Club greatly outnumbers the number of things we don't. If you are looking for a reliable, affordable, and customer-friendly beer club for yourself or your loved ones, The Craft Beer Club is actually a very good choice. The fact they don't charge any membership fees and ship beers for free, regardless of your location (except Alaska and Hawaii), is definitely admirable. Their newsletter is very educational and fun to read and the overall impression is that this is a beer club run by people who are genuinely passionate about bringing you exceptional domestic craft beers quickly and easily so that you can enjoy them as much as they do.