A CHEST FULL OF DELECTABLE TREATS
Taste Trunk Review - UPDATED Mar 2019
About Taste Trunk
Taste Trunk brings you an impressive selection of nearly 30 carefully designed snack, spice, delicacy, and candy subscription boxes. The boxes are created with a variety of cravings in mind and you can order them individually or combine them any way you wish and create your own custom subscription.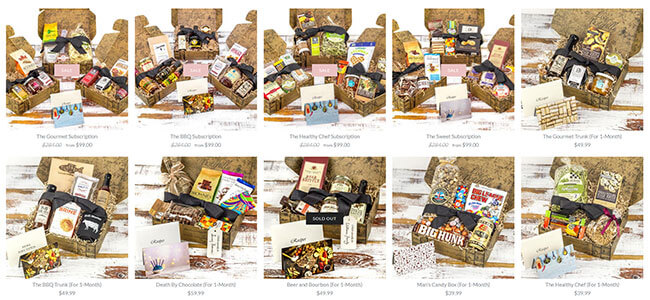 The sweet subscriptions at your disposal are Cookie Monster, Sweet Tooth, Man's Candy Box, Sweet Subscription, Death By Chocolate, Junk In The Trunk, and How Sweet It Is. However, Taste Trunk offers over a dozen of other subscription boxes, some savory and some spicy, so your choice is not limited to candy only. Apart from the delicious treats, you also get some nice bonuses, like chef-curated recipes perfect for each item in the box. Subscription periods range from 1 to 12 months.
You can also build your custom box by hand-picking individual items from the Taste Trunk selection. In order to make browsing easier, the items are divided into 10 categories, including bakery goods, chocolate, healthy snacks, jams & spreads, sweet snacks, and more.
Taste Trunk also offers a variety of excellent gifts for different occasions, including gourmet gifts, corporate gifts, and gifts for weddings and events. You can also purchase chocolate gifts and gift boxes for the men in your life who deserve a treat.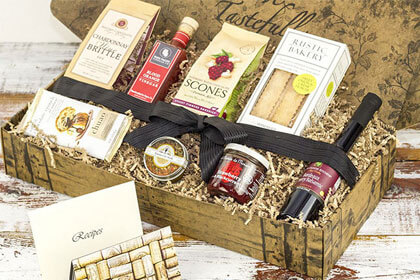 Pricing and Shipping
Price: $99.00
Shipping cost: free
Ships from: United States
Ships to: United States