Artisan Items For A Varied Keto Diet
Keto Delivered Review - UPDATED Sep 2023
Advertiser Disclosure
Top10SubscriptionBoxes.com is an independent website supported by referral fees of certain sites ranked on this site. Our site receives compensation from some of the subscription box sites whose products we present here. Compensation we receive impacts the ranking of the products. Other factors such as quality of the products, our own opinions etc. may impact the ranking as well. Top10SubscriptionBoxes cannot and does not present information about every subscription box available for purchase.
Close
The keto diet has become incredibly popular among celebrities who want to stay forever young, like Gwyneth Paltrow, Adriana Lima, and Megan Fox. Judging by their looks, it seems to do the trick. However, chucking carbs out of your diet may be harder than it seems, so a bit of help and motivation can go a long way. If you want to have keto goods delivered to your doorstep every month, making it easier to stick to your new pound-shedding diet, keep reading this Keto Delivered review.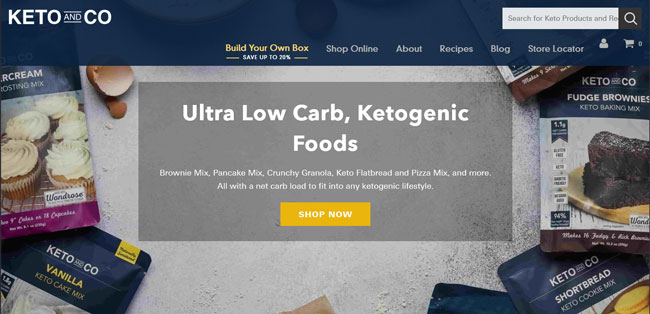 How Keto Delivered Works
Keto Delivered is quite different from the meal delivery services you are used to seeing on our pages. It does not deliver ready-made meals, nor does it offer meal kits. Instead, it is a service offering monthly deliveries of small-batch and artisan food, ranging from keto-friendly snacks and beverages to ingredients you can use when making your delicious keto meals. You also get great keto recipes with every delivery.
In order to receive Keto Delivered goods, you need to subscribe to the service. Your subscription is automatically renewed every month. You are billed monthly, on the day you first subscribed. You can cancel your account at any time. However, be sure to do so before you are billed for the next month, as there are no refunds.

What Makes Keto Delivered Different
As mentioned previously in this Keto Delivered review, this service employs a unique concept that largely differs from the one characteristic for most meal delivery services on the market. First of all, it exclusively focuses on the keto diet and does not provides meals per se but instead brings you a vast range of food products that be used for cooking and snacking, as well as making hot and cold beverages.
The content of your delivery is never revealed ahead of time. It is a delicious surprise and the only constants are the keto-friendliness and the quality of the products you receive.
Keto Delivered subscription makes for a great gift as well. Surprise your friends with the 1-month, 3-month, 6-month or 12-month subscription or give them monthly subscriptions that are automatically renewed until you decide to end them.
Meals And Recipes
With Keto Delivered, you get 5-7 products every month, all of them low-carb and chosen with the keto diet in mind. You can expect to get high-quality spices, herbs, condiments, jerky, nuts, coffee, tea, drink enhancers, and all kinds of delicious, small-batch goods that can help you enrich your diet. Apart from the food, you also get excellent recipes meant to inspire you to use the items in your box in creative ways and cook incredible keto meals.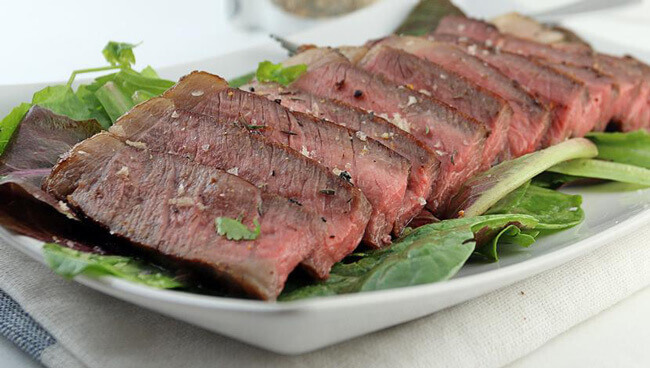 The keto diet is rather restrictive, which is why you need to plan your meals carefully in order to get all the valuable nutrients your body needs. If you are having a hard time finding good keto recipes, you do not have to wait for your next box to arrive. Stop by the official Keto Delivered website and browse its impressive cookbook that contains more than 80 amazing keto recipes.
Unfortunately, Keto Delivered does not offer boxes particularly designed for special dietary needs other than those of people on the keto diet. However, most of the items in its boxes are gluten-free, some of them are Paleo-friendly and dairy-free, and the service is currently working on introducing a vegetarian box.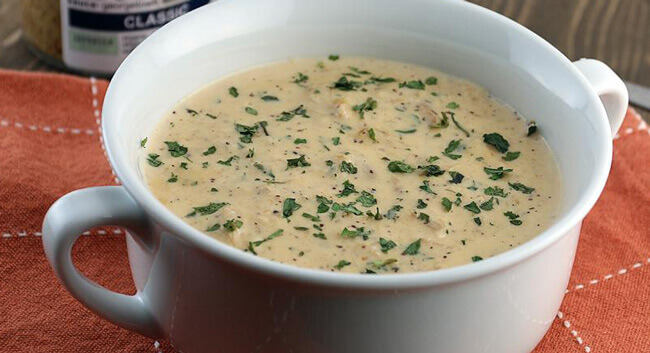 Pricing
A monthly delivery of Keto Delivered goodies costs $39.99. If you do the math, that is less than $1.5 per day. It is important to note that the retail value of your box is always greater than the price of your subscription.
If you want to purchase Keto Delivered as a gift, you can get the 1-month gift subscription for $45.00, the 3-month subscription for $39.99 per box, the 6-month subscription for $37.99 per box or the 12-month gift subscription for $36.99 / box. Alternatively, you can choose the monthly gift subscription that costs the same as the regular subscription, $39.99 per month. It is automatically renewed every month and you can end it whenever you want.
Delivery is free of charge on all boxes.

Price: $39.99
Shipping cost: 0
Ships from: United States
Ships to: United States
Delivery Areas
Keto Delivered boxes are available throughout the US. The service has recently expanded its delivery area to include Hawaii, Alaska, US territories, and APO addresses. Keto Delivered also plans to introduce international shipping.
Boxes are shipped during the last week of each month. In order to receive the current month's box, you generally need to order before the 20th of the month.
Keto Delivered Pros And Cons
To make sure Keto Delivered meets all your standards and expectations, it is important to know its biggest advantages and disadvantages. With a short overview of its pros and cons, you can easily decide if Keto Delivered is the right company for you.
Pros
Artisan, small-batch, keto-friendly goods
5-7 high quality items per delivery
Great keto recipes in every box
Free shipping on all orders
Available in all US states
Cons
Not suitable for special diets other than ketogenic
No customization options
No refunds or returns
Bottom Line
While there are numerous meal delivery services whose offers are suitable for people on low-carb diets, Keto Delivered is unique due to its exclusive focus on the keto diet, which is much more restrictive. We love that it brings you hard-to-find, small-batch products and that it only offers keto-friendly goods of high quality. It employs the discovery box concept, which means you never know what items you are getting in your next delivery. This may be great news for customers who love surprises and like to explore new keto products all the time. However, others may prefer knowing what they are getting, especially since there are no returns or refunds. Furthermore, the absence of customization options and boxes designed with other special diets in mind may be disappointing to some. Still, the boxes always come at a price that is lower than the retail value of the items and shipping is free of charge.
To conclude this Keto Delivered review, this is a service designed for people on the keto diet who like surprises. If you fall into this category, this service is sure to wow you with its offer.