Luxurious Items For The Perfect Shave
Dollar Shave Club Review - UPDATED Mar 2019
About Dollar Shave Club
Dollar Shave Club subscription boxes for men offer you an easy and incredibly affordable way to always have a fresh set of high-quality razors. There are no hidden fees, the membership is free of charge, and you only pay for the products you receive.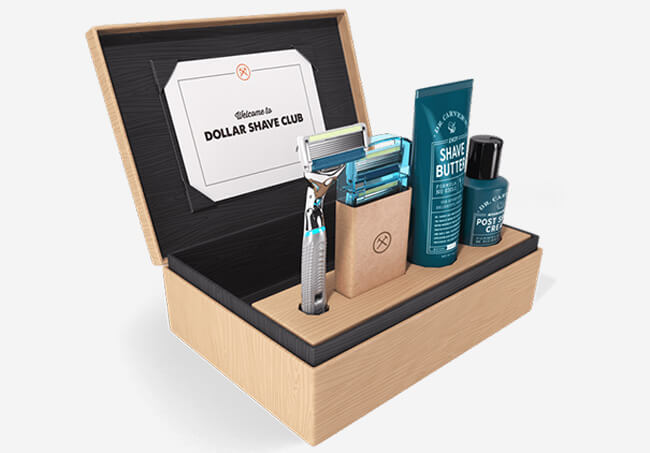 You can choose between 4 different subscription plans. The Executive plan brings you 4 stainless steel, 6-blade cartridges every month and you get a free handle with your first shipment. With the 4X plan, you get an open-back razor for easy rinsing and receive 4 refill cartridges every month. The most affordable Humble Twin plan costs $1 per month and brings you 5 stainless-steel, twin-blade cartridges every month, with a free reusable handle in your first shipment. The Starter Kit brings you 4 Executive cartridges, along with an elegant handle and a 6 oz. tube of Shave Butter the first time you order and the following shipments include replacement cartridges for a safe and clean shave.
With all the plans, you get free shipping, except for the Humble Twin, which comes with a $2 shipping fee. You can also purchase add-ons, including aftershave cream, body cleanser, innovative scented toilet wipes, and more. The products come with a 100% money-back guarantee.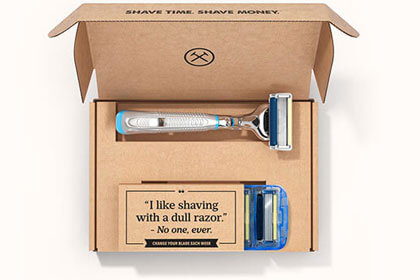 Pricing and Shipping
Price: $5.00
Shipping cost: free
Ships from: United States
Ships to: Canada, United States