Finest Beans For All Coffee Lovers
Bean Box Review - UPDATED Nov 2023
Advertiser Disclosure
Top10SubscriptionBoxes.com is an independent website supported by referral fees of certain sites ranked on this site. Our site receives compensation from some of the subscription box sites whose products we present here. Compensation we receive impacts the ranking of the products. Other factors such as quality of the products, our own opinions etc. may impact the ranking as well. Top10SubscriptionBoxes cannot and does not present information about every subscription box available for purchase.
Close
Bean Box is a privately-owned, Seattle-based company dedicated to bringing freshly roasted coffee directly to all coffee lovers. If you can't imagine your morning routine without a cup of dark, hot coffee, Bean Box can deliver the finest blends from local roasters to your doorstep completely hassle-free.
In order to learn more about the quality and sorts of coffee Bean Box has in its offer, continue reading our comprehensive Bean Box review.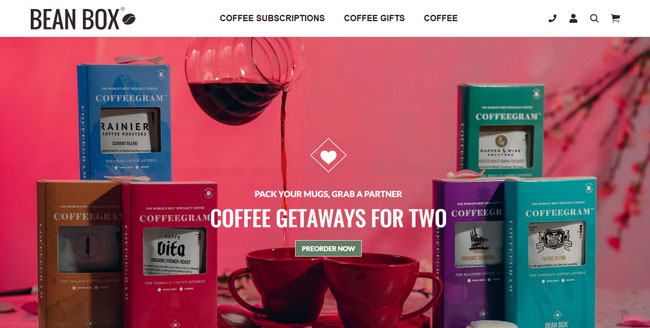 How Bean Box Works
Bean Box takes great pride in offering only top-quality coffee beans. It cooperates with independent Seattle coffee roasters in order to provide only the finest, freshly roasted coffee.
Once you make an order, the coffee beans are hand-picked for optimal flavor and freshness. When the beans are picked and roasted, they're sent to your home in the following 48 hours. The folks behind Beans Box know how important it is for coffee to be fresh, which is why all orders have to be placed by Sunday and sent on Wednesday.
There are two ways to get your favorite coffee from Bean Box. You can either order anything you want online, just like in any other online shop. You can just browse through the magnificent offer of various coffee beans, coffee treats, and coffee gear, select what you like, and check out.
However, if you plan on making regular purchases, you can subscribe to one of the Bean Box Coffee At Home subscription plans. There are two main plans, Bean Box Sampler and Coffee of the Month.
Bean Box Sampler contains 4 bags of the finest coffee roasts. This is a great plan for everyone who enjoys trying new coffee on a regular basis. Every bag contains 1.8 oz. of coffee and you can choose to get a sample of different roasts or of a specific category only. If you opt for Bean Box Sampler, you can choose whether you want to subscribe to the monthly, 6-month or annual plan.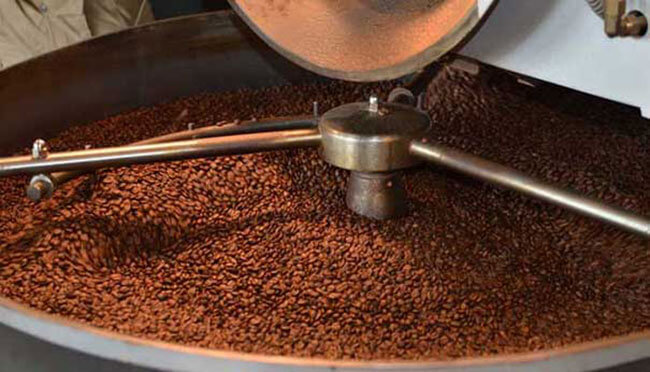 Coffee of the Month provides a monthly supply of your favorite coffee picked and roasted by coffee experts. Each month you receive 1 or 2 bags of coffee roasts selected for you. You can get different roasts or choose to always stick with light, medium, dark, espresso or decaf blends. If you subscribe to Coffee of the Month, you get 12 oz. of world-class coffee every week, every 2 weeks or every month for 3 months, 6 months or the whole year.
In case you don't find all the information you need on the Bean Box website and in its informative FAQ section, you can always leave a message for its customer support staff by submitting a ticket on the website, sending them an email, calling them on the phone or simply texting them via live chat.
What Makes Bean Box Different
Bean Box coffee isn't like any other coffee you've tasted so far. Bean Box provides supreme coffee from different world countries, roasted and delivered fresh to you.
What makes it different is its quality. Bean Box delivers only freshly roasted whole beans for your ultimate enjoyment. Although many of its coffee types have different flavors, the company does not use any additives. Bean Box coffee is natural, organic, and of the highest quality.
What's more, it's safe for anyone who's allergic to anything but coffee. Since its 100% coffee beans and 0% additives, you can rest assured that you won't face any unpleasant surprises while drinking one of the blends from Bean Box.
What You Get
Bean Box offers an amazing selection of the finest coffee from top-of-the-line local roasters. Not only is its coffee freshly roasted, it's also quite varied in taste and origin. Besides the regular offer, Bean Box also offers a special selection of Single Origin.
You can find chocolate flavors from Brazil, caramel taste from Colombia, citrus savory from Ethiopia, and many, many others. If you've never had a chance to travel to Papua New Guinea, you can at least taste their amazing guava flavored coffee. Bean Box gives you an opportunity to feel the magic of distant, exotic countries in your kitchen.
And don't worry about preparing your coffee. All Bean Box shipments come with brewing tips and tasting notes to give you a better insight on your marvelous drink. Furthermore, Bean Box features a special offer of high-quality coffee gear. You can purchase grinders, coffee makers, and other accessories you might need to prepare the perfect cup of coffee.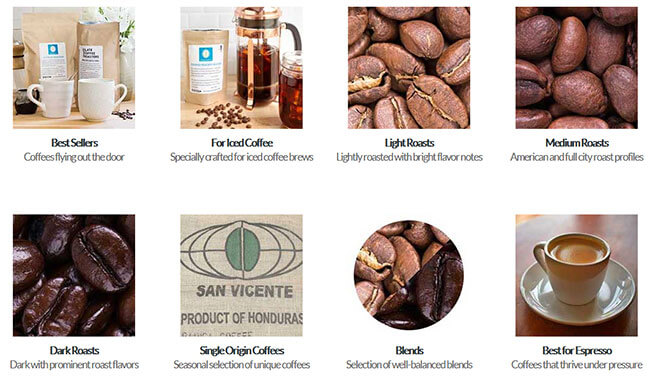 Gift Options
Bean Box has a special offer for all of you who want to surprise your beloved coffee lovers. It presents a great variety of extraordinary gifts that can make any coffee enthusiast happy.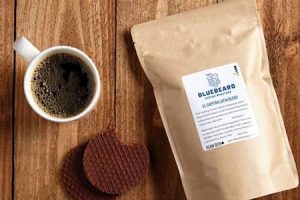 You can purchase a subscription for one of the coffee lovers in your life and let them enjoy the finest coffee month after month. You can choose between Bean Box Coffee Sampler and Coffee of the Month Club. As for the subscription periods, you can opt for 3, 6 or 12 months.
In case the person you want to surprise with a coffee gift loves only dark coffee or prefers espresso, there are special gifts for them too. You can opt for a superb gift box that features both coffee and adequate treats. For all adventurers and curious palates, there are Single Origin Samplers and various coffee boxes that can give your loved ones a tour around the magnificent offer of Bean Box.
There are also corporate gifts for anyone who wants to promote their business by sending a box of the freshest coffee beans or show their employees they care. If you're not completely sure which present would be perfect, you can send your family and friends a gift card of up to $250 that can be used for any purchase from Bean Box.
Pricing
Bean Box offers the finest world coffee starting from $14.50 per bag up to $23 if you decide to order in the online shop. On the other hand, if you opt for one of its subscription plans, you can get extraordinary coffee beans at lower prices.
Bean Box Sampler monthly subscription costs $21, the 6-month subscription is $19, and the annual subscription costs $18 per month. If you choose Coffee of the Month, you need to pay $23 for one delivery a month, $41 a month for two deliveries or $78 per month for 4 weekly deliveries.
Price: $21.00
Shipping cost: free in US
Ships from: United States
Ships to: Canada, United States
Delivery
Bean Box ships literally everywhere, but there are certain conditions. Shipping within the continental US is free of charge. Bean Box also ships any amount of coffee anywhere in Canada, but there is an extra shipping fee.
For shipping to any other country, you need to email Bean Box and ask for a custom shipping quote.
Pros
Great variety of coffee
Freshly roasted coffee
No additives
Flexible ordering
Numerous gift options
Free shipping within the US
Cons
Customer support isn't available 24/7
Bottom Line
Bean Box is a new, yet very successful company that offers a wide range of world-class coffee to all coffee enthusiasts. Now you can have your favorite coffee hand-picked, roasted, and delivered to your doorstep.
You can enjoy the finest world flavors in the comfort of your home thanks to Bean Box. It cooperates with the best Seattle roasters in order to bring delicious, fresh coffee beans directly to you. All you have to do is choose the best blend for your mornings.