A PERSONALIZED COFFEE EXPERIENCE
Hawaii Coffee Review - UPDATED Mar 2019
About Hawaii Coffee
Hawaii Coffee Company offers perfect coffee blends for a variety of tastes. You can become a member of one of its 6 amazing coffee clubs and receive your coffee subscription boxes as often as you please. You choose the coffee blends you wish to receive and you decide on the frequency of the deliveries. Everything is entirely up to you.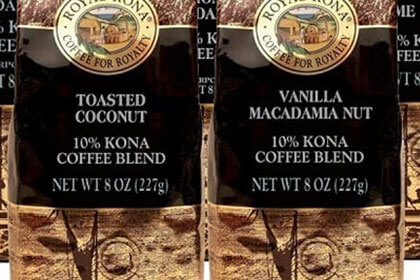 The coffee clubs at your disposal include Decaf Club, Hawaii Chefs Club, Kona Coffee Club, Lion Flavors Club, Lion Gourmet Club, and Royal Kona Flavors. You can change your order anytime. Whether you wish to stick with the familiar flavors you love or want to try out something new, Hawaii Coffee Company is there to fulfill your wishes.
You are not limited to only one coffee selection but get the chance to mix the blends from all the selections in the company's offer. For a custom order, all you have to do is call Hawaii Coffee Company, toll-free, and make your request.
You can receive your coffee subscription boxes every two weeks, every month or every two months. For all new members, there is a 3-shipment minimum, after which you can cancel anytime. Apart from the delicious coffee, you get to enjoy free shipping on all subscription boxes.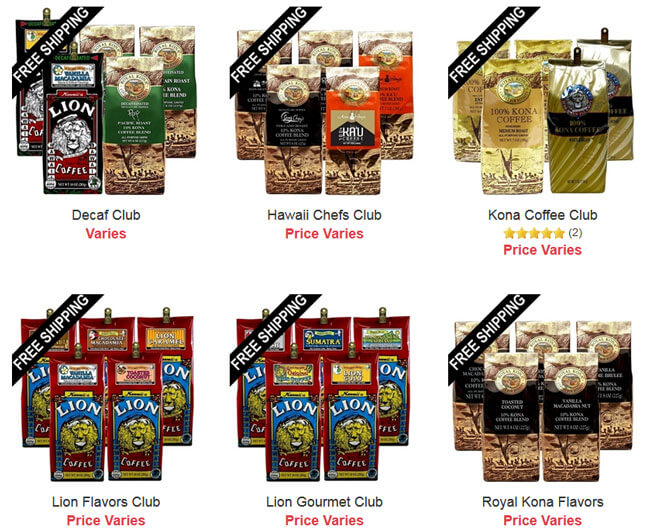 Pricing and Shipping
Price: $7.99
Shipping cost: free
Ships from: United States
Ships to: United States