Cairn is a subscription box service dedicated to providing high-quality gear, apparel, food, skincare, and much more for passionate adventurers. If you enjoy spending time outdoors, Cairn might have exactly what you need to make your trips even more comfortable and enjoyable. The people in charge of selecting items for Cairn boxes, however, like to leave the details of their offer unrevealed and surprise you with premium items each month. In order to find out what the boxes contain, check out our Cairn May Box review.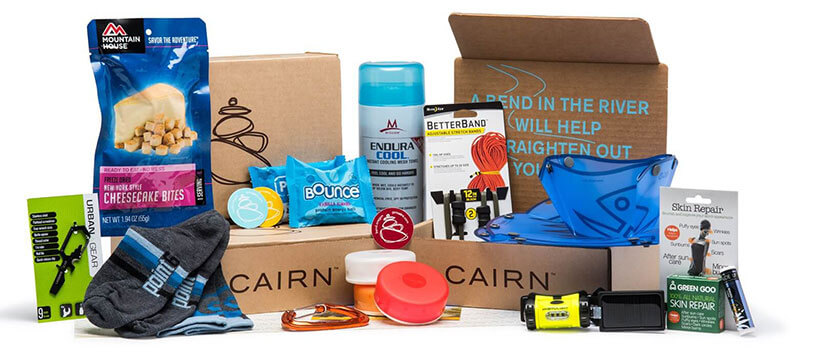 General Info
Before you order from Cairn, you can fill a questionnaire in order to specify what kind of gear you want to receive. Cairn tends to send items you need and equipment that can be useful for the outdoor activity you prefer. Each piece of gear is followed by detailed instructions and descriptions.
The monthly subscription costs $29.95 unless you sign up for the 6-month or 12-month subscription plans, which come with a significant discount. Shipping is free for all addresses within the US; it costs $5 for Canada and $10 when delivered internationally.
Items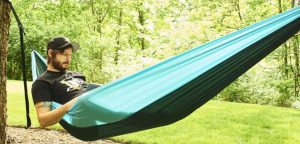 Cairn May Box included the Serac Classic Single Hammock and Straps, Natrapel Insect Repellent Wipes, and CLIF Whey Protein Bar. The Serac hammock is an excellent addition to any camping backpack. You can easily attach it to any tree since it comes with strong straps and carabiners. This incredible hammock is very lightweight, yet incredibly strong – it's made of parachute material. Also, it can be easily packed in a small sack that comes with it or in the side pocket of your backpack.
Natrapell Insect Repellent Wipes come in 12 packs and can be of great help when you spend time outdoors. Each wipe is packed separately, so the rest of the wipes won't dry out when you need to use one. Natrapel wipes contain about 20% Picaridin, which is unbelievably efficient against any kind of insects. Additionally, it smells good so you won't be walking around smelling like a big bottle of chemicals.
Finally, there's the CLIF Whey Protein Bar to keep you energized. It has mouth-watering peanut butter/chocolate taste and contains 14g of protein.
No matter what kind of outdoor activity you prefer, the items found in Cairn subscription boxes can make a great addition to your outdoor equipment. In case you'd like to know more, check out our informative Cairn review.